A vital, healthy body, renewed energy and a clear mind.
Pilates taught in its pure form, transforms a person through the perfect combination of stretch, strength and control. It restructures the body through symmetry and balance, which greatly enhances everyday life.
Welcome to
Pure Pilates.
Here, you will find your best self. Each powerful private session is focused on you and your very specific needs to achieve transformative results. Whether you want to look better, feel better, be better at your favorite activities, or address a specific injury – I'll develop a customized a plan that works with your body's strengths and weaknesses to bring you to new levels of health and vitality. Where the body goes, the mind and spirit will follow.
Hi, I'm Marta.
I love Pilates. I love teaching Pilates. And I love seeing the results materialize in my students. You will see your body change. It will be visible in your posture, your gait, your flexibility and strength. And most remarkably – in your mood and attitude. It's that happiness factor that you carry out the door as you leave the studio.
Many of my students have been with me for years. They come back because we invest in each other. We develop a commitment, a dedication, to reaching full potential as student, and as teacher. A true building of trust.
I offer one-on-one private sessions exclusively. This unique relationship allows essential, individualized attention and encouragement that will empower you to achieve transformative results unobtainable through group Pilates sessions.
I understand what your body and mind need on a particular day – I read this, and I structure the session to maximize your time. Do we push hard to the very end – or do we take the last five minutes for breath work and visualization? Or maybe just an extra dose of positive-thinking! The benefit of this relationship is a steady, solid, and fast progression of improvement. Homework keeps what you learn in each session alive and kinetic – which gains momentum, and accelerates achieving your goals.
Pure Pilates was established in 2001 after I was certified by the only authentic – and most intensive Instructor Training Program in the industry – Romana's Pilates®. Throughout the rigors of this program, I had the honor of studying with Joseph Pilates' protégé Romana Kryzanowska, and her daughter Sari Mejia Santo, in New York City. At Pure Pilates, I adhere to the six principles of this authentic Pilates method – centering, concentration, control, precision, breath, and flow. The results are a vital healthy body, renewed energy and a clear mind.
One-on-one in a private setting.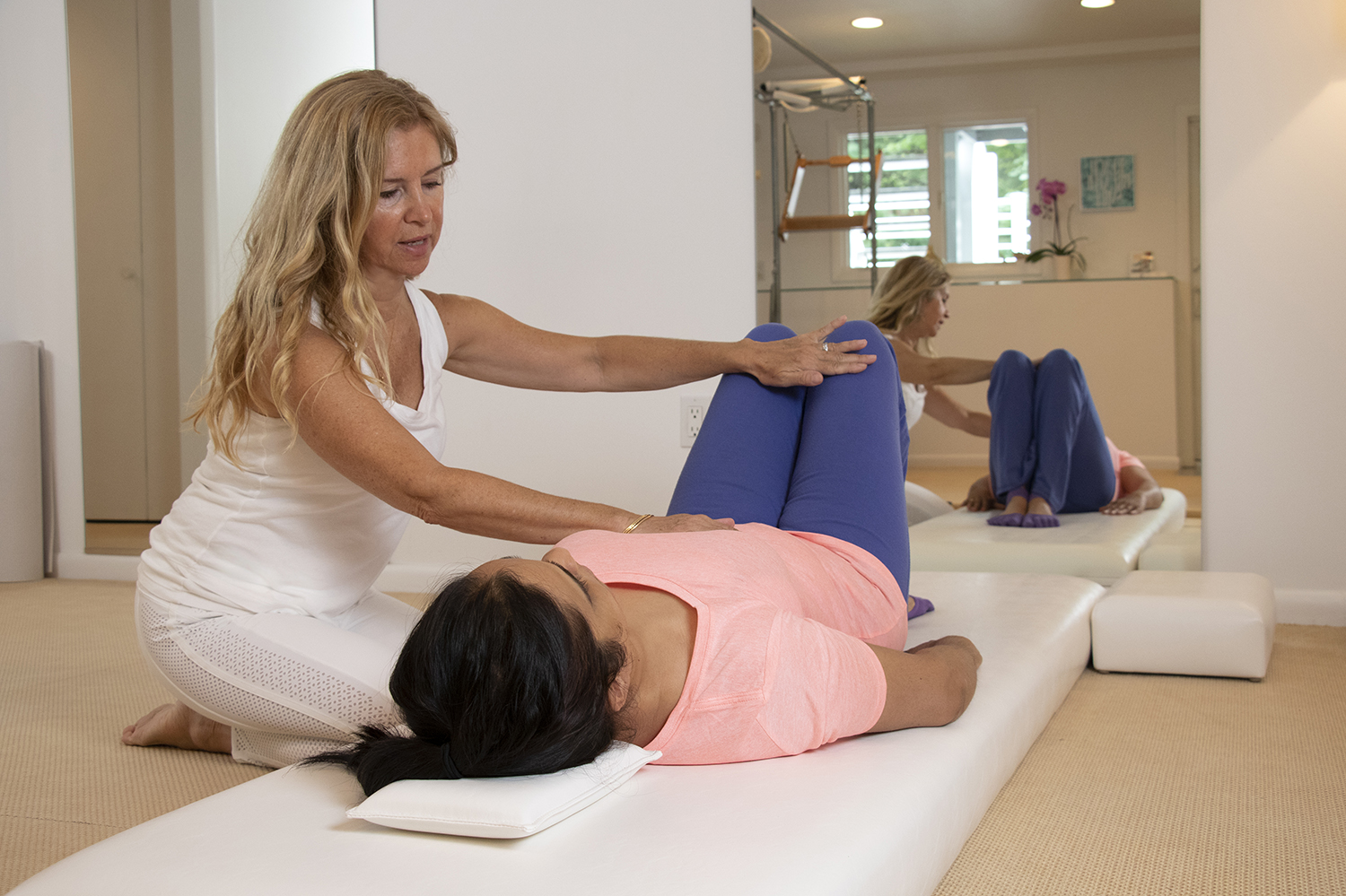 The studio.
Pure Pilates is a fully-equipped studio with Gratz® apparatus, furnished with organic, chemical-free floor covering and low-VOC paint. Free of pets and perfumes, it features abundant natural light and fresh air, making it ideal for those with sensitivities, or who simply appreciate a pure, minimalist, energizing space. Surrounded by nature and privacy, we often take advantage of beautiful days and workout on the elevated deck. Since all sessions are exclusively one-on-one – only you and me in the studio – there are no distractions. It is the perfect environment to focus and excel!
Pure Pilates is conveniently located at 133 Wedgewood Drive in Easton, Connecticut, just three minutes from the Merritt Parkway's Exit 46.
Marta is a consummate professional who is always pushing her students to achieve their best. She is especially skilled in working with injuries and tailoring her approach to each client's needs. She has not only reshaped my body, she has changed my life! I look better now than I did in my 20s!
– F.T.
Marta's remarkable teaching ability has all to do with her knowledge of the human body, her positive energy and her love and intimate understanding of authentic Pilates. Marta has taught me that the practice of Pilates is a perpetual study of deepening and strengthening movement. There is a precise reason for everything you do in Pilates and there is always something to work on. Taking Pilates sessions with Marta is an exercise for both the mind and body. I always leave her studio with a sense of accomplishment.
– C.R.
After searching for three years for a Pilates instructor that "got" me, I finally met Marta. Marta changed the way I look at Pilates – emotionally, mentally and physically. I never felt or looked so good as I do now – thanks to Marta and Pure Pilates!!
– F.S.
I came to Marta after having my first child. Seven years later, Marta is still teaching me new things, challenging me and keeping our sessions fun. The studio is a positive place where I can clear my head of the daily hustle and bustle. Marta inspires me with her commitment to classical Pilates and her beautiful outlook on life.
– R.T.
Marta's expertise in Pilates has changed my life. I came to her after a life-threatening injury that left me weak and badly out of shape, with bilateral hip replacements and a peculiar limp. After just a few months of working with Marta my gait returned to normal. Now I am physically strong, energized mentally and physically. I love Pilates! It feels wonderful, and it's never boring. I always receive 100% of her attention and her genius, and leave each session feeling completely refreshed. Finding her is one of my greatest blessings.
– P.H.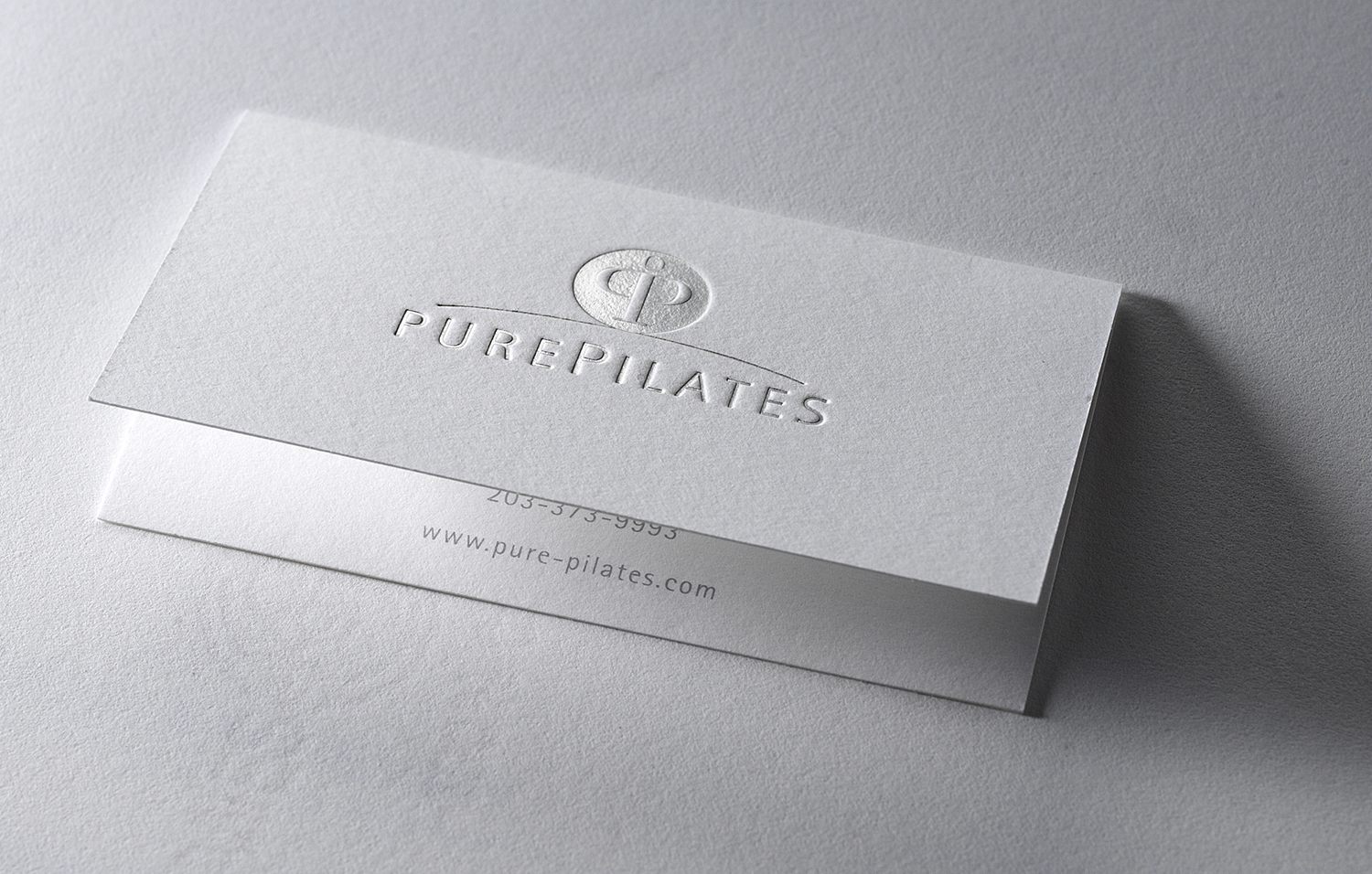 Ready for
your results?
Let's talk!
203-373-9993
Fees:
Private sessions only
Single session: $100.
Marta Cuervo-Ostro
Pure Pilates, LLC
133 Wedgewood Drive
Easton, CT 06612